Institute for support of patients with RP (a non-governmental organization) was established in 2001 with the registration number 14152 with the aim of providing diagnostic and treatment services and financial and social support to this group of patients. In recent years, with the efforts of stakeholders, more than 6,000 RP patients of different ages have been identified. In this regard, this institute is the first and only RP institute in the country.
Retinitis Pigmentosa (RP) is a group of inherited retinal diseases that progressively and gradually reduce vision. The disease usually begins with night vision problems and intensifies at a young age, followed by a narrow field of vision, and in the next stage, the patient's direct and central vision decreases, and can eventually lead to blindness.
Our mission is to identify RP patients in Iran. We are trying to eradicate this disease in the country by informing the public about this disease and cooperating with reputable research centers.

Active colleagues in the institute
All RP activists are trying to provide all the facilities to serve RP patients throughout Iran.
Hooman Komeili Esfahani
Board of directors
Tahmineh Yeganeh
Management expert and member of the board of trustees
Dr. Reza Lashgari
PhD in Visual Neuroscience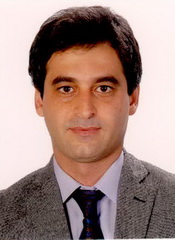 Dr. Amirhossein Mahmudi
Retina subspecialty
Dr. Reza Mirshahi
Retina subspecialty
Dr. Pasha Anvari
Retina subspecialty
Dr. Maryam Yadegari
Glaucoma Fellowship Ophthalmologist
Omid Hashemi
Head of International Relations
Professor Dariush Farhoud
Geneticist
Masoud Taherian
Psychological consultant and assistant of the institute
Dr. Homayoon Shahmoradi
Counselor and psychologist
Sayeh Semnanian
Master of Consulting
Hadis Omidi
Master of Science in Psychology
Dr. Ahmad Behpazhooh
Exceptional Child Psychologist
Dr. Sadaf Darvishi
PhD in Educational Psychology